Free Guide:
Food as Medicine for Coronavirus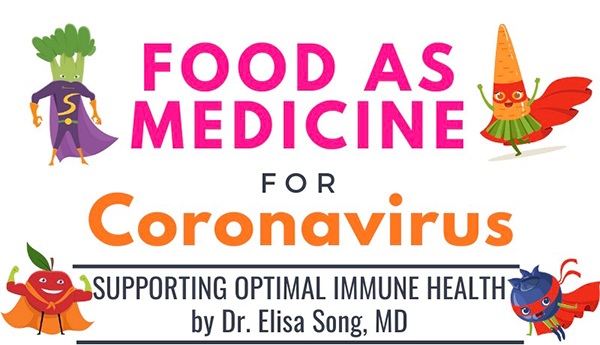 Learn the optimal, pediatrician-recommended foods to support your immune system during the Coronavirus pandemic.
xo Holistic mama doc – Elisa Song, MD

---
I started
Healthy Kids Happy Kids
to empower parents to help their children thrive naturally – body, mind, and spirit!
Knowledge is power. I hope you'll enjoy my blogposts where I share my holistic pediatric advice and adventures! Join the Thriving Child Community Private Facebook Group and be part of our worldwide community of parents and practitioners dedicated to helping children thrive! And be sure to follow me on Facebook and Instagram (@healthykids_happykids) for more daily tips and inspiration!
In health and happiness,
Elisa Song, MD