As we head into a new surge and possible twindemic …
Are you prepared?
With the cases of COVID-19 already spiking, and a possible "twindemic" of COVID-19 and influenza, it's more important than ever for us to know how to build up our immune resilience through integrative and functional medicine strategies.
Infection rates and hospitalizations are on the rise everywhere – in children and adults. And while mortality rates are thankfully decreasing, there are increasing reports of post-COVID complications, including Multi-System Inflammatory Syndrome in Children (MIS-C) and Adults (MIS-A), and long-haul symptoms in children and adults with ongoing fatigue, shortness of breath, body aches, brain fog and other neurologic symptoms. As many as 90% of people who have had COVID-19 report ongoing, sometimes debilitating, symptoms even months after recovery.
💗 I am NOT telling you this to scare you.💗
💗 I AM telling you this because I firmly believe that KNOWLEDGE IS POWER. And that a functional and integrative medicine approach to the pandemic is essential. 💗
My son Bodi was hospitalized with COVID-19 in March 2020, with all the signs of possibly developing MIS-C (Multi-System Inflammatory Syndrome in Children). Using a functional medicine approach, he weaned off of oxygen and left the hospital within 36 hours, was 100% back to his normal, goofy self in one day, and has been 100% ever since.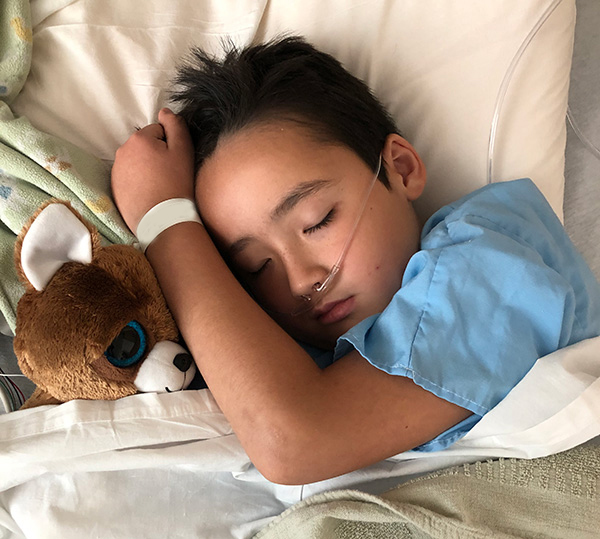 And the day after he came home, Bodi was literally doing a happy dance in our yard as though nothing had ever happened!
As we continue through the uncertainty of this pandemic, NOW is the time to BE PREPARED. The most important question is not just how can we prevent ourselves from getting sick, but how do we build Immune Resilience so we recover 100% even if we do get sick.
Immune Resilience doesn't mean never getting sick. Immune Resilience is the ability to get sick, and recover quickly and completely – to bounce back even stronger for the next hit!
Immune Resilience is exactly what I want for YOU and YOUR CHILD!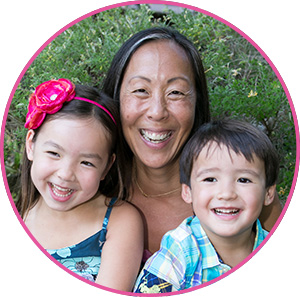 I'm Dr. Elisa Song, holistic pediatrician and pediatric functional medicine expert. I've been at the leading edge of bringing parents and practitioners JUST LIKE YOU practical tips to support their immune systems during the pandemic, based on the most up-to-date research.
And I've been there, as a mama, with a sick kid, and all the same thoughts and feelings that would run through your head if you had a sick kid too …
The FEAR …
Do I bring him to the ER?
OR do I wait it out?
What natural remedies should I try?
Should I give him Tylenol?
Does he need antibiotics?
What if he dies?
We made it through, happy and healthy. And now, I want to bring all of my knowledge and experience to YOU so you can:
Stay calm.
Be prepared.
Learn my Integrative & Functional Medicine Strategies for the Pandemic
With my online course, you'll have all the support you need to be prepared for the pandemic. Here's what you'll get:
3 information-packed, practical and easy-to-follow modules to optimize your immune health during the pandemic and if you get sick
Downloadable PDF files of PowerPoint slides from each module
Downloadable PDF handouts for quick, easy reference when you just want to cut to the chase
Online access so you'll have the information at your fingertips whenever you need
FREE membership to my private Facebook group, Dr. Song's Pandemic Support Group, through December 2021
LIVE Pandemic Update Zoom meetings where I share the latest pandemic updates, updates to my pandemic support strategies, Q&A and amazing special guest interviews, through December 2021
FREE Fever and Cough modules from my Everyday Holistic Pediatrics online course
16 awesome FREE BONUSES from children's health, wellness and nutrition experts to help your family thrive through the pandemic
Help Those In Need
When you enroll in the Integrative & Functional Medicine Strategies for the Pandemic course, not only will you have the tools to stay calm and be prepared during the pandemic, you'll also be helping those in need! A portion of the proceeds from the course will be donated on your behalf to support amazing nonprofit organizations who are working tirelessly with local restaurants and chefs to feed our front-line workers, children, families and others in need.
Thank you for your generous support!
The Curriculum
Module 1 – Foundations of Optimal Immune Health During the Pandemic
Topics include:
The optimal diet and lifestyle for the pandemic
An in-depth discussion on harnessing the power of food as medicine
The best immune-supporting supplements for the pandemic, including dosages
How to optimize sleep including natural remedies that may help
Mindfulness for kids and strategies to improve Heart Rate Variability (HRV)
PDF handout of foundational supplements and dosages
Module 2: What to Do If You Get Sick
Topics include:
When to go to the doctor/ER
Review of Dr. Song's 5-step integrative approach when you get sick
Your emergency supplement list and what to start right away
Complete list of supplements and dosages when you're sick
Key strategies to improve lung function
PDF handout of emergency supplements and dosages
PDF handout of hospital "Go-Bag" essential packing list
Module 3: How to Manage Symptoms with an Integrative Medicine Toolkit
Topics include:
Review of your integrative medicine toolkit (homeopathy, herbs, essential oils, acupressure)
A comprehensive review of how to use your integrative medicine toolkit to manage pandemic symptoms:

Flu-like symptoms
Fever
Cough
Sore throat
Headache
GI symptoms (nausea, diarrhea)
Hallucinations
Anxiety

PDF "Putting It All Together" cheat sheets for quick easy reference on what to do for each symptom, when you just want to cut to the chase
Get the Support You Need with VIP Access

When you sign up for VIP ACCESS to my Integrative and Functional Medicine Strategies for the Pandemic course, you'll also get ongoing virtual support from me, Dr. Song! You'll have exclusive access to:
FREE membership to my private Facebook group

(Dr. Song's Pandemic Support Group) through December 2021

LIVE Pandemic Update Zoom meetings

through December 2021 where Dr. Song shares the latest pandemic updates, updates to her pandemic strategies, Q&A and amazing special guest interviews

Access to ALL previously recorded Pandemic Update meetings.

These meetings are

GOLDEN

– they're a totally safe, private space for us to discuss timely and relevant concerns like the how to prevent long-haul post-COVID syndrome, how long immunity to COVID-19 lasts, SARS-CoV-2 vaccines, influenza and the flu vaccine, long haul post-COVID syndrome, detoxification support, mindfulness for the pandemic, and more!
Stay calm.
Be prepared.
Learn integrative and functional medicine strategies to get your family through the pandemic with Dr. Elisa Song
What Parents are Saying
I feel strong, and so much of that strength has come from what I've learned from you. I want to thank you. Your support through the Pandemic Support group has eased so much anxiety and given so much knowledge, thus confidence, for me and my family. This group has allowed me to feel prepared. And that is such a gift. Sending gratitude and blessings to you and your sweet family. ❤️

I just wanted to say THANK YOU to Dr. Elisa Song! Someone mentioned to me that I am handling this situation very well. It is because of you and all the time you are putting in to help us mamas feel as calm and confident and prepared as we can during this season. You are a godsend and I'm so grateful. Without this course I would be a total wreck…seriously. Thank you from the bottom of my heart.

Elisa Song thank you for this & for thinking of us breastfeeding mamas. I must say the amount of time & work you put into helping us all in your course all while having your practice & family is amazing & GREATLY appreciated 💓especially during these uncertain times where so much fear mongering & false information is being distributed. It's so nice & comforting to be able to come here & get real & up to date honest information & support! Thank you so much for all that you do!

I just want to say that I am so thankful for this group and especially Elisa Song for all of her hard work. Day 7 of COVID and feeling pretty good! It was really only one day that I felt awful! I can't imagine if I had felt that way for 7 days. The gratitude I feel for this crew and Elisa Song cannot adequately be expressed. She has given us the resources to navigate this calmly and wisely. Forever grateful!

My brother came down with COVID with only gut symptoms, no cough or fever. I brought him your supplement regimen and he recovered beautifully within a few days! His first symptoms were fainting x2 because his vagal nerve was overstimulated which caused his BP and HR to tank. ER gave him some fluid and sent him home with no treatment of any kind. Thank you Elisa for saving him!

Thanks for all you do. I know someone who recently had covid. I sent your updated supplement list to them. The response: thank you so so much! I felt better within 3 days. I also got a pulse oximeter and was shocked my oxygen level dropped around day 6-7. Because of the information you shared I was able to recover and this is from someone with underlying health issues. Thank you!

Honestly, I have taken a lot of holistic online courses in my life & have never gotten the one on one support and response and constant updates that you do. You give me strength & peace of mind when my anxiety gets the best of me; before taking your masterclass I had spent ridiculous amount of time & $ researching covid and how to prevent it naturally & paid a lot of holistic providers also to provide support but since covid was new the messages were mixed so I had to go to so many different professionals. I was somewhat prepared but didn't feel confident and knew I was missing some key things and then your class and course came a long and it filled all the gaps and has saved me so many more sleepless nights.
Your Amazing Bonuses
These awesome FREE BONUSES from children's health, wellness and nutrition experts were handpicked by me to help your family thrive through the pandemic. When you join the course, you'll get these bonuses PLUS more to come!
Food As Medicine Bonuses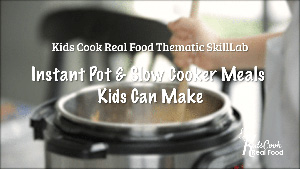 Katie Kimball's 5-Part Series "Instant Pot & Slow Cooker Meals Kids Can Make." Teach your kids to make easy, delicious meals for the whole family!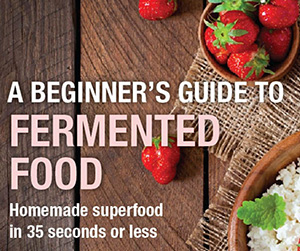 Jess Sherman's E-book "Beginner's Guide to Fermented Food" and Strategy Sheet "How to Get Fermented Food into Your Kid." Learn how to make delicious fermented foods with step-by-step instructions that your kids will actually eat!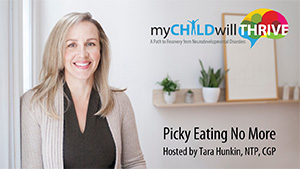 Tara Hunkin's Quick Start Guide and Course "Picky Eating No More" with videos, quick start guide and resources to help even your pickiest eater!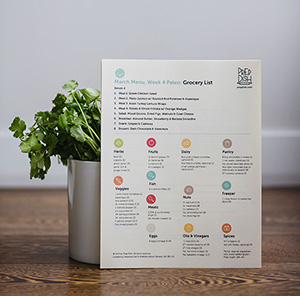 Allison Schaaf's Meal Plan Bundle: 5 Healthy Meal Prep Meal Plans (1. pantry & freezer meal plan 2. meal prep beginner meal plan 3. keto beginner meal plan 4. freezer crockpot meals 5. homeschool lunches meal plan)
Helping Children & Parents Thrive Through the Pandemic Bonuses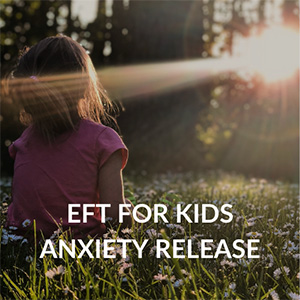 Kim D'Eramo's EFT Tapping video to help kids with: Releasing Anxiety; Feeling at Ease & Relaxed; Releasing Anxiety Related Illness & Symptoms; and Connecting More Deeply with Their Body's Wisdom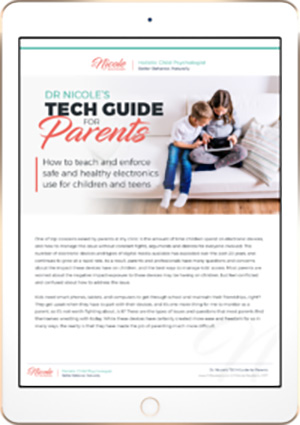 Dr. Nicole Beurken's practical guide to helping your kids stay safe and healthy on their devices.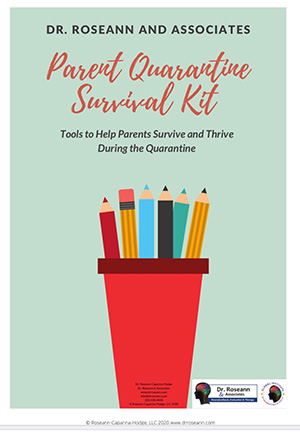 Dr. Roseann Capanna-Hodge's Parent Quarantine Survival Kit to reduce anxiety and stay sane!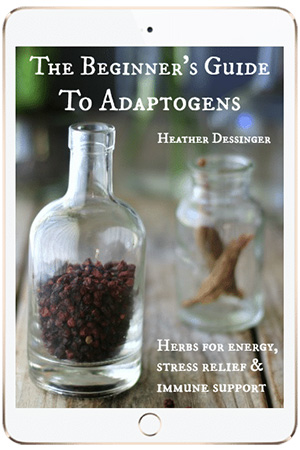 Heather Dessinger's (aka "Mommypotamus") Beginner's Guide to Adaptogens and how to use herbs for energy, stress relief and immune support.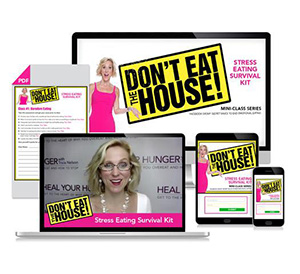 Tricia Nelson's Stress-Eating Survival Kit. Free mini-series and worksheets to Stop Eating the House and staying sane with food when you're stuck at home
Integrative Care for the Pandemic Bonuses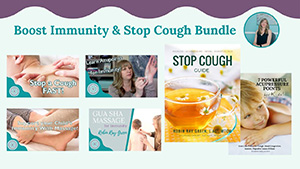 Robin Ray Green, pediatric acupuncture extraordinaire, will teach you how to use Chinese medicine and acupressure to Boost Your Child's Immunity and Calm a Cough Quickly in her amazing video bundle.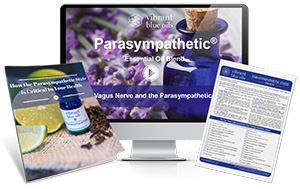 Jodi Cohen's Parasympathetic Toolkit has everything you need to know to harness the power of the vagus nerve using essential oils to support your immune system and help you thrive.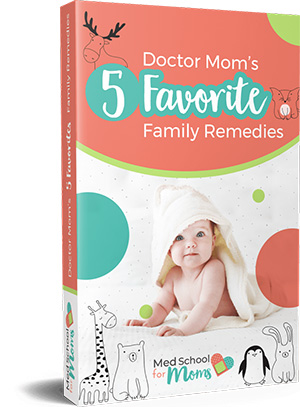 Dr. Elana Roumell's guide to the Top 5 Home Remedies for the whole family!
Foundational Support During the Pandemic Bonuses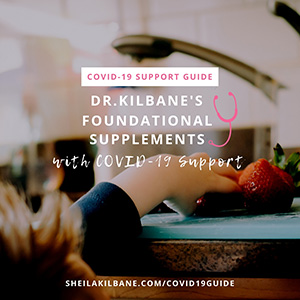 Dr. Sheila Kilbane (one of my favorite holistic pediatricians!) shares her free guide with a list of foundational and pandemic-specific supplements with dosing by age.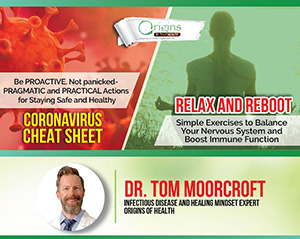 Dr. Tom Moorcroft, infectious disease expert shares his pandemic cheat sheet with practical tips to stay healthy, and free guide Relax and Reboot with simple steps to balance your nervous system and boost immune function.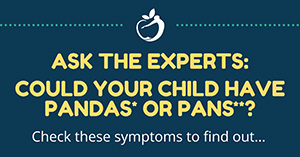 Drs. Scott and Ellen Antoine, functional medicine experts specializing in PANS/PANDAS, help parents know if their child could have PANS/PANDAS with this easy guide.
I want the course with bonuses PLUS my opportunity to help those in need for only $97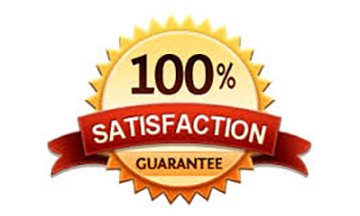 7-Day Risk Free Trial
I know you'll find the support that this course provides invaluable during the pandemic. Your generous donation to World Central Kitchen and No Kid Hungry will be made within 7 days of purchase. If you're not completely satisfied with the course, then let us know within 7 days and we'll give your money back. All you need to do is send us a note at hello@healthykidshappykids.com letting us know you'd like a refund and why the course didn't work for you.
Stay calm.
Be prepared.
Learn integrative and functional medicine strategies to get your family through the pandemic with Dr. Elisa Song