Listen to Patty Wipfler's Interview from the Thriving Child Summit!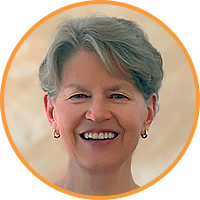 Patty Wipfler
"Listen: 5 Simple Tools to Meet Your Everyday Challenges"
---
This interview was part of the Thriving Child Summit, which brought together over 35 experts on holistic children's and women's health and wellness, functional medicine, holistic nutrition, mind-body medicine, and parenting. To find out more about this life-changing event, and our plans for the 2017 Thriving Child Summit, please visit the Thriving Child Summit website.
---
I started
Healthy Kids Happy Kids
to provide a trusted online resource for holistic pediatric advice and adventures. I hope you'll enjoy my blog posts, where I'll share with you what you need to know to help your kids thrive … naturally!
For daily holistic pediatric tips, advice and adventures, be sure to "Like" me on Facebook and follow me on Instagram (@healthykids_happykids).
In health and happiness,
Elisa Song, MD