Get our free ebook!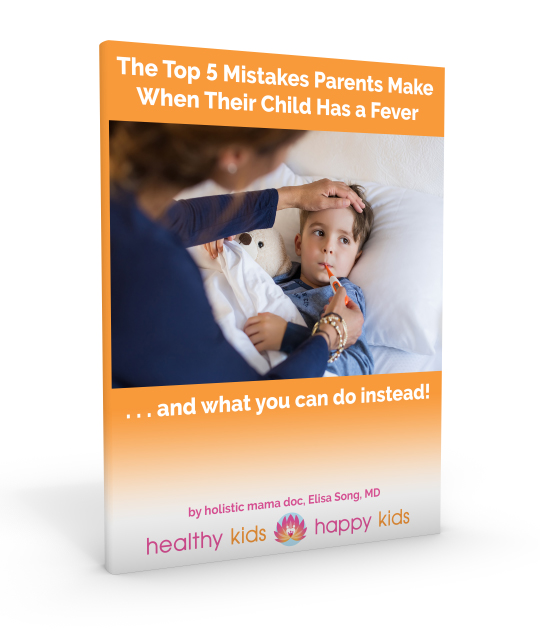 What's the #1 question I get asked by parents?
"Help! My kid has a fever, What do I do???"
That's why I wrote my eBook "The Top 5 Mistakes Parents Make When Their Child Has a Fever."
After reading this book, you'll know:
1) Why you don't need to rush to the doctor when your child has a fever.
2) Why you shouldn't be afraid of your child's fever.
3) When you should take your child to the doctor.
4) Great options to keep your child hydrated.
5) How to use your Natural Medicines Toolkit when your child has a fever.
And most importantly, you won't feel helpless any more when your child is sick!
I started Healthy Kids Happy Kids to help parents feel empowered and know what to do when their kids are sick. I hope you'll enjoy my blog posts, where I'll share with you what you need to know to help your kids thrive … naturally!
For daily tips, advice and adventures, be sure to "Like" me on Facebook and follow me on Instagram (@healthykids_happykids).
In health and happiness,
Elisa Song, MD