Get our free Winter Travel Remedy Guide!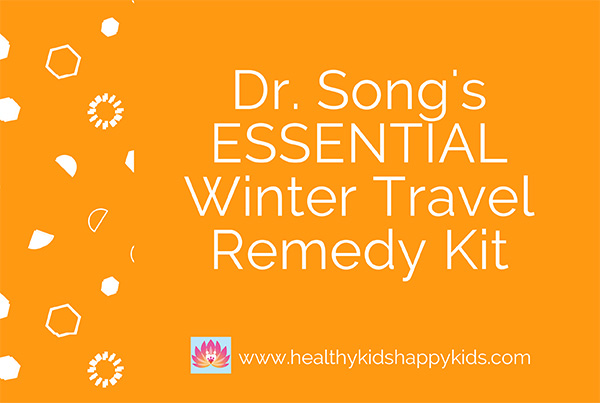 Are you traveling for the holidays?
Then be sure to get my free winter travel remedy guide! Don't let a cold or flu turn your winter vacation into the winter blues. Download my free guide to know exactly what I bring with me to keep my family healthy and happy this holiday season!
Don't let an illness catch you by surprise! Take the guesswork out of packing your home remedies and learn what supplements, homeopathic remedies and essential oils I consider an essential part of any winter travel remedy kit!
Sign up to get my FREE guide to Dr. Song's Essential Winter Travel Remedy Kit today!
If you want even more details on how to use your winter travel remedy kit, then read my full blog post: How to Have a Healthy, Happy Holiday
Finally, have my pediatrician-approved remedies on hand – when you need them most! My Home Remedy Kit has the most commonly used remedies all packed in a convenient carry kit to take with you on all your travels!
---
I started
Healthy Kids Happy Kids
to empower parents to help their children thrive naturally – body, mind, and spirit!
Knowledge is power. I hope you'll enjoy my blog posts where I share my holistic pediatric advice and adventures! And be sure to follow me on Facebook and Instagram (@healthykids_happykids) for more daily tips and inspiration!
In health and happiness,
Elisa Song, MD