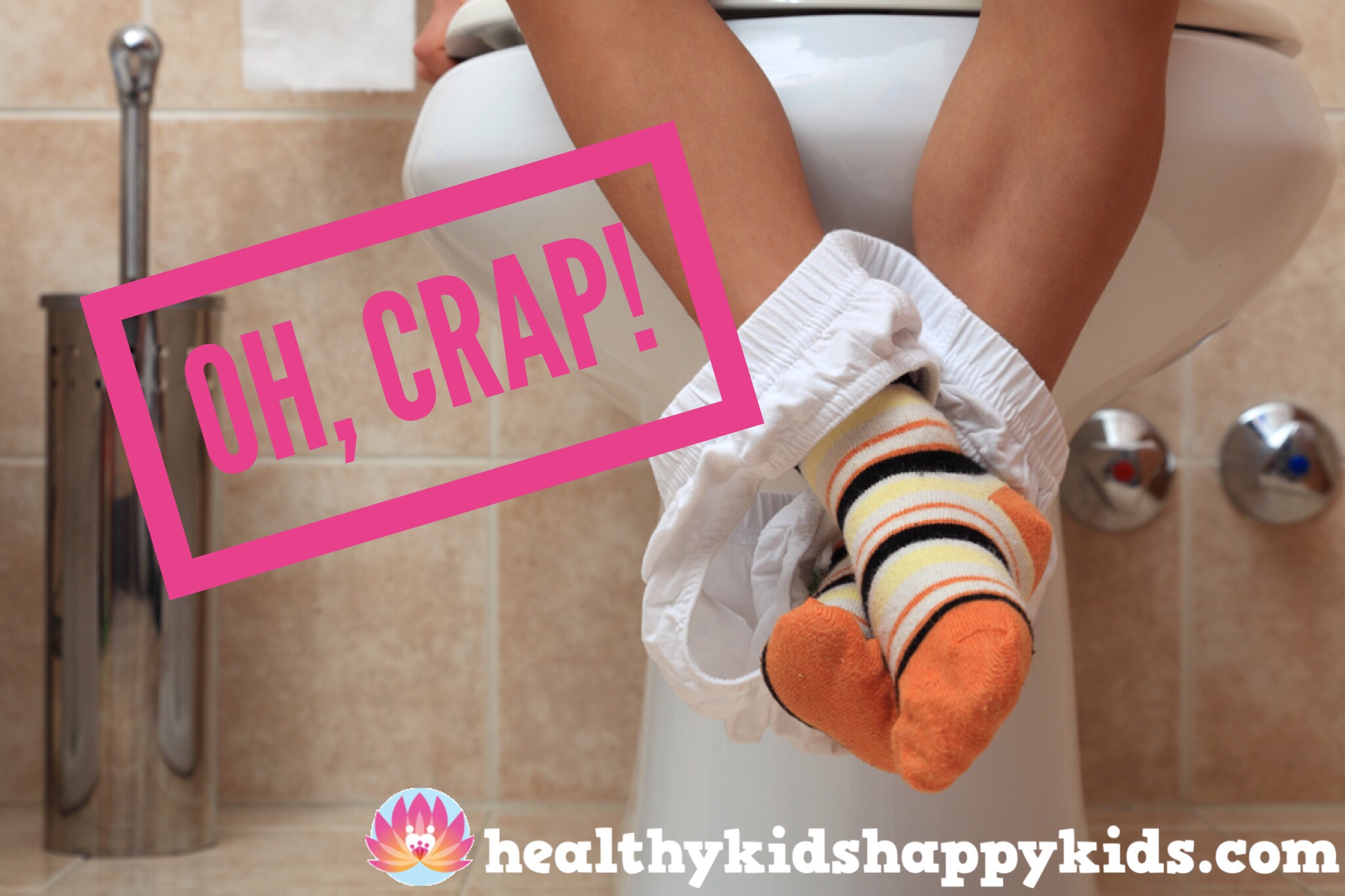 Yes, crap! Why a blogpost about crap? As moms, we're obsessed with our kids' poops. From the moment they're born, we're charged with the order to keep track of every poop – when it happens, what it looks like, what it smells like, are they going too often, not often enough? As a pediatrician and a mom, I'm doubly obsessed with poop.
What do most kids tell me when I ask them what their poop looks like – after a giggle, or a look of shock or disgust, they say it looks "you know, normal."  Hmmm…  OK, then, first things, first. What does normal poop look like? No, I'm not trying to gross you out. Seriously, which do you think is normal? Drum roll please…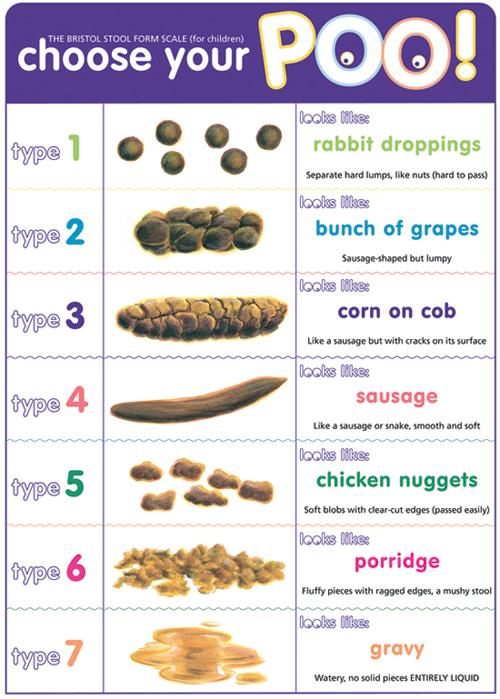 Types 3, 4 and 5 are what normal, healthy poops should look like. Stool should be medium to light brown, smooth and soft, easy to pass, and sink under the water (no floaters here, please!).
What if your kids' poop is more like Types 1 and 2? "Mama – it's too hard, ouchy, my tummy hurts, I don't wanna go!!!" Constipation is one of the most common complaints children have. The go-to advice you'll hear from most pediatricians is "Drink more water!  Eat more fiber!" Been there, done that?
And what if your kid is already on MiraLAX (Polyethylene Glycol 3350), and your pediatrician has told you it's safe to stay on this for years, indefinitely, like, forever  – what??? MiraLAX was actually never approved by the FDA for use in children under 17 years of age, and is not intended for use longer than 7 days (as written on its product label). So what's the alternative?
There's hope!

You CAN get your child to poop easily, on her own! You CAN heal his intestines from the inside out! When kids come to my office, I recommend several different things to help resolve their constipation once and for all, and not just put a bandaid on their symptoms.
RELAX & ROUTINE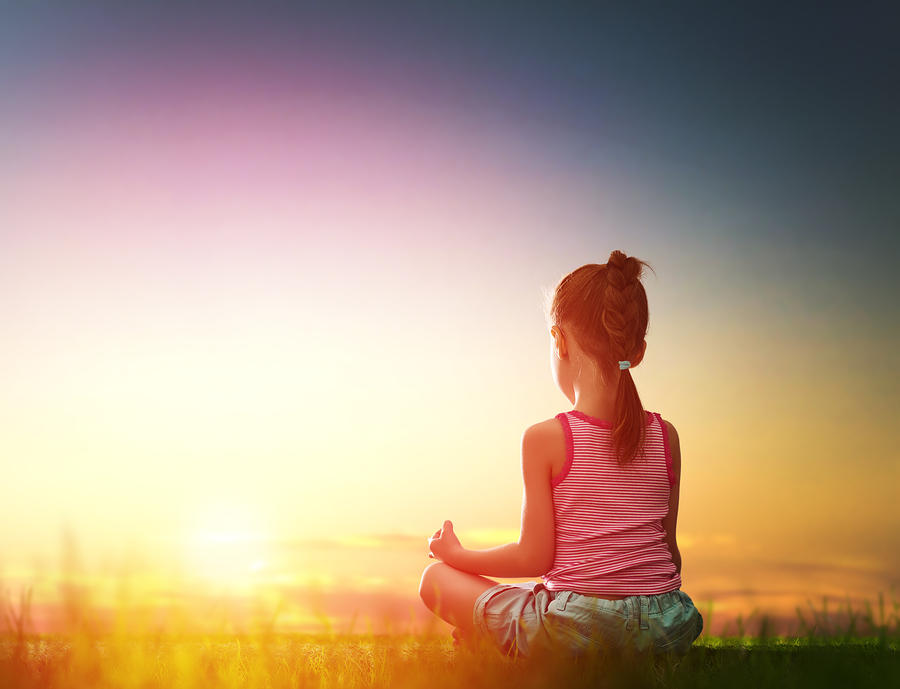 Relax… Not as easy as it sounds. Teach them mindfulness in their everyday moments. Why is relaxation so important to solve constipation? Ever heard of that term "anal-retentive"? Well, there's a reason for it – yes, an actual physiological reason. When we're stressed, our bodies go into fight-or-flight mode. Our sympathetic nervous system gets into high gear, causing our pupils to dilate and our muscles to tense up, including, yes, our anal sphincter muscle. The last thing we want to do when we're running away from that saber-toothed tiger is have to stop and poop!
Do kids need help relaxing nowadays – YES! Which brings me to the next "R" – Routine. Kids are so "scheduled" and busy nowadays, that they literally may not have time to stop, drop, and poop! Help your kids stop and take the TIME to make pottying part of their daily routine. Ensure that they have time to relax and sit on the toilet for as long as it takes.
GET MOVING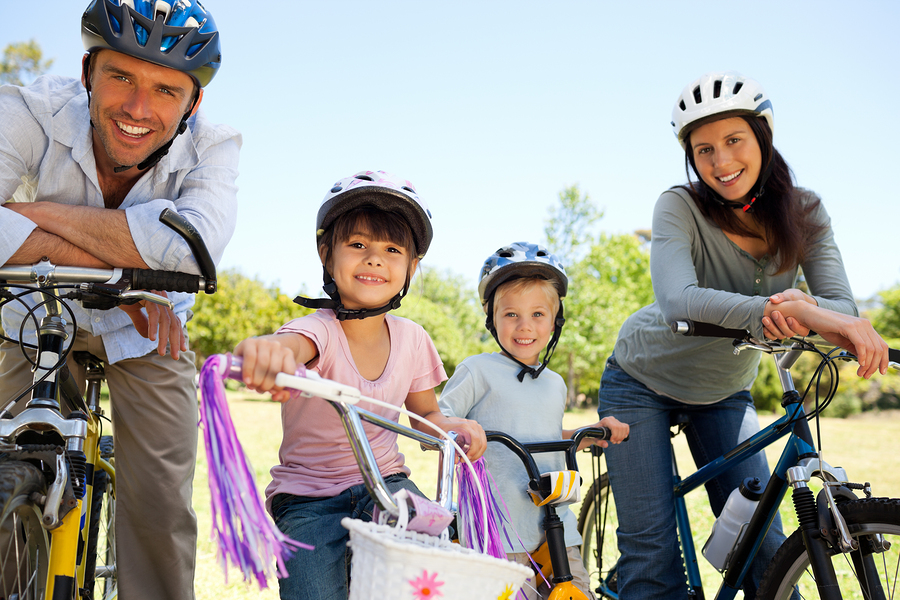 Literally. Physical exercise gets those intestines moving. Most kids love to move – jumping, running, bouncing on a trampoline are all great ways to get that poop flowing. But please, remember – I am a pediatrician. Be sure to have a safety net around those trampolines! Make exercise a family affair – go on a daily after-dinner walk, take a bicycle ride or a long hike over the weekends. Let the whole family reap the benefits of being out in nature, moving your body, and spending quality together time!
WHAT GOES IN MUST COME OUT!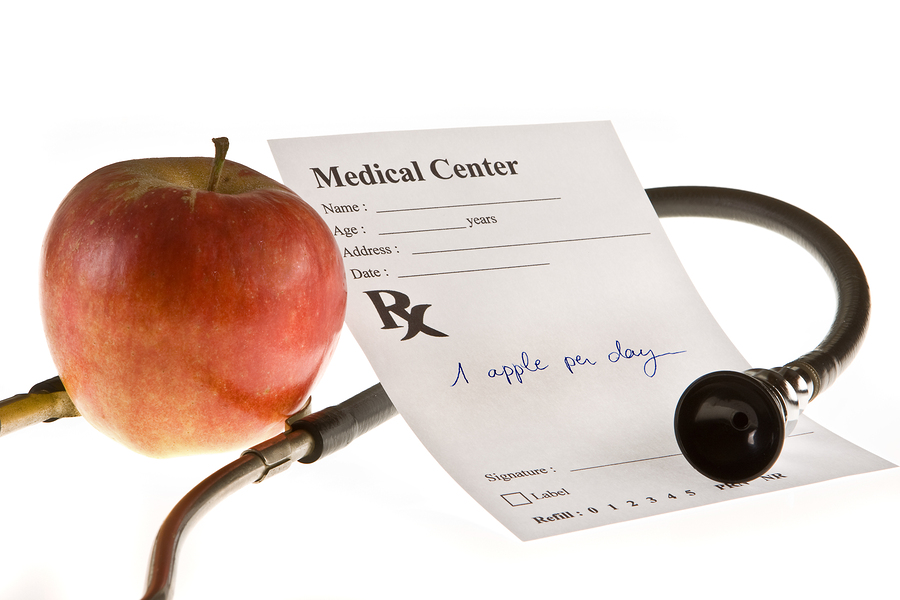 We've all heard about increasing fluids and fiber for constipation. Ideally you should drink about ½-1 ounce of water for every pound you weight. Your average 5 year-old who weighs 40 pounds should drink about 20-40 ounces of water per day. Huh? Most adults are lucky to get that much in. But it's worth a try! Teach your kids that when they're hydrated, their pee should be clear to pale yellow.
What about fiber? The American Heart Association recommends the following:
Recommended Fiber Intake                                    
| | |
| --- | --- |
| Age | Fiber (Grams) |
| 1-3 years | 19 |
| 4-8 years | 25 |
| 9-13 years | Female – 26 |
| | Male – 31 |
| 14-18 years | Female – 26 |
| | Male – 38 |
That's 5-10 medium size apples a day. There's some truth to that old adage, "An apple a day, keeps the doctor away!"
But what if getting your child to drink this much water and eat this much fiber seems an illusory vision, only to be attained in your wildest my-kid-will-eat-anything dreams? Don't despair!
Let's focus on 2 dietary changes that in my experience as an integrative pediatrician and mom are the most helpful – one thing to DO, and one thing NOT to do…
MAGICAL, MYSTICAL MAGNESIUM !
Magnesium deficiency is widespread in children and adults. You know that annoying trouble you have unwinding and falling asleep, your short fuse and generally being way less patient than you wish you were, the muscle cramps you get after a short walk, headaches that make time with your kids not so fun, memory problems (it's not just hormones?) and, oh yeah, poops that are too hard? Could those all be related to too little magnesium in your diet – uh huh! So how do you get you more?
To get more magnesium in your diet, focus on these delicious foods:
| | | |
| --- | --- | --- |
| Food | Serving size | Magnesium (mg) |
| Dark leafy greens | 1 cup cooked | 157mg |
| Nuts and seeds (esp pumpkin) | 1 ounce | 150mg |
| Fish | 3 ounces | 82mg |
| Beans and lentils (esp soybeans) | 1 cup cooked | 148mg |
| Quinoa | ¾ cup cooked | 118mg |
| Brown rice | 1 cup cooked | 84mg |
| Avocadoes | 1 avocado | 58mg |
| Bananas | 1 medium | 32mg |
| Dried figs | 1/2 cup | 51mg |
| Dark chocolate | 1 ounce | 95mg |
(For a more comprehensive list, see the World's Healthiest Foods magnesium list.
Your child can also take a magnesium supplement. Natural Calm magnesium powder comes in a variety of flavors (organic sweet lemon is my personal favorite). Start at a low dose, maybe ½ tsp 1-2x/day, then gradually work up to what is called "bowel tolerance" – the point at which poops are soft and easy but not outright diarrhea. The types of magnesium that works best for softening poop are either magnesium citrate or magnesium oxide.
Once poops are soft and easy, gradually wean the magnesium supplementation off. Don't be in a rush! If your child's poops get hard again, then simply ramp back up and stay at that dose for as long as it takes. Your child didn't get constipated overnight. It's going to take some time for her digestive system to figure out how to get back on track.
Want more options? You got it!  How about a nice, relaxing epsom salt bath? Epsom salt is magnesium sulfate. Our skin is our largest organ, and anything that goes on the skin, will get absorbed into our body. Put ½-1 cup of epsom salt into your child's bath, and watch them slowly unwind as all of their muscles start to relax. Dreamy, huh?  Oh, and I'm sure your kid never drinks bathwater like mine (eeeeuuuw!!!), but it's totally fine if that does happen. Not a bath fan? Then try magnesium sulfate cream, or magnesium oil, rubbed to the bottom of your child's feet at bedtime.
GOT MILK?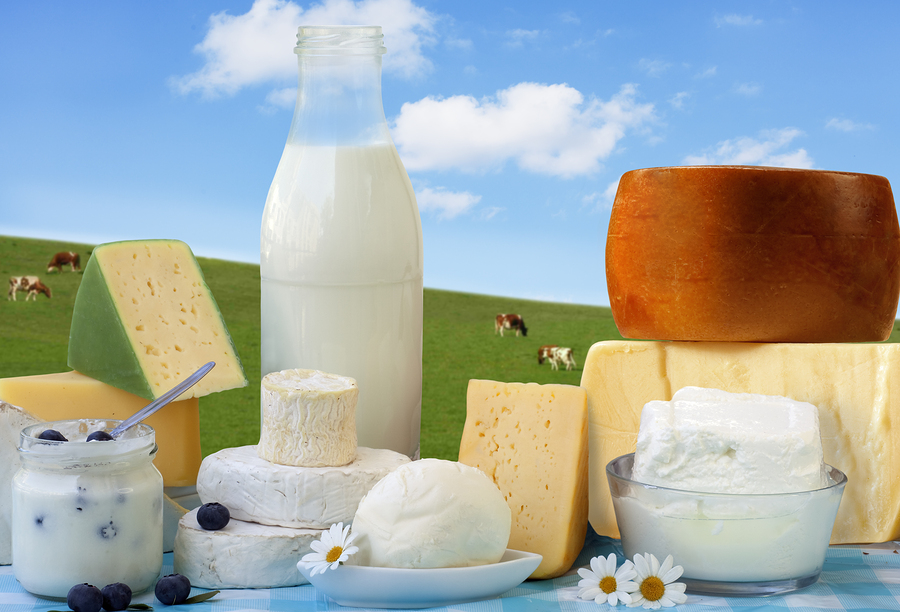 The number one food culprit for constipation is cow dairy – milk, cheese, yogurt, ice cream, you name it. When our intestines are not optimally healthy, we are prone to developing food sensitivities to the foods we eat all the time – this is a phenomenon called increased intestinal permeability, or "leaky gut syndrome" This is not the tongue-swelling-can't-breathe-scary kind of allergy. It's a sensitivity, a delayed allergy, or whatever you want to call it.  And YES – dairy is often the problem.
So what to do – STOP eating dairy. What? No dairy? What is my child going to eat? Will they have to cut out dairy FOREVER? The great thing to know is that most food sensitivities are NOT forever.  The key is to eliminate the offending foods) for a minimum of 3 months, while supporting the gut lining with things like probiotics and fish oil.  This is a "Functional Medicine" approach to your child's constipation, which will heal his gut from the inside out (for more information on how functional medicine can heal your child, see my blogpost What is Functional Medicine?
One of the most important steps toward beating constipation – REMOVE dairy.  It's DOABLE. Instead of cow's milk, try nut milks – coconut and almond are my kids' faves. Almond and soy yogurt, coconut ice cream, Daiya vegan cheese to melt on pizza or mac and cheese – all great options. Typically within 2-3 weeks of dairy elimination, you and your child will feel relief at how much easier it is to pass that poop!
THE BUGS IN YOUR GUT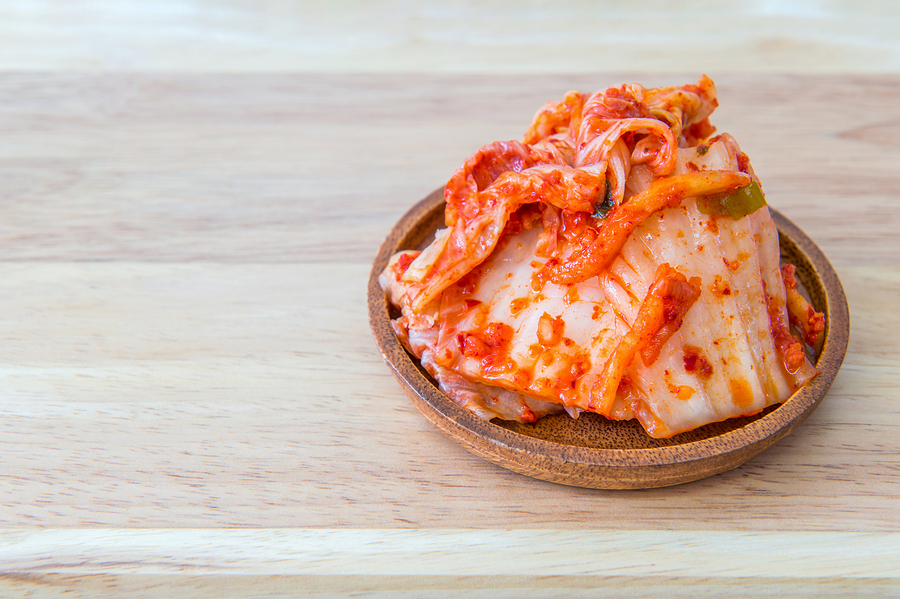 Did you know we have over a trillion bacteria living in our gut? There are more bacterial cells in our body than human cells. Sounds pretty important to make sure that only the healthiest bacteria inhabit our digestive tract, huh? When abnormal bacteria take hold in our gut, this is called gut "dysbiosis." Symptoms of dysbiosis range from tummy aches, gas/burping, bloating, constipation and diarrhea to irritability, sleep disturbances, fatigue, weakened immune system, weight gain – you name it! Oh boy – the list could go on and on… What causes dysbiosis?  Improper diet, antibiotics, reflux medications, stomach flu, viral illnesses, even stress!
Regardless of the cause, dysbiosis CAN be healed, just like leaky gut. It's back to that functional medicine approach. So how do we ensure "eubiosis" or a healthy balance of microbes in our child's gut?
Ensuring that we have good bacteria called probiotics, in our gut, is the first step towards eubiosis. You may give your child a probiotic supplement. What I look for in a probiotic is a wide variety of probiotic species, and on the order of 10-25 billion cfu's per serving. Read the label and make sure your child is getting an appropriate amount. Those yummy chewable kid probiotics that only has 1 million cfu's – probably not gonna cut it.  Kids over 2 years of age get the very same probiotic as a adults.  Kids under 2 years of age should get infant probiotics.  This is one of my favorite probiotics.
Do you need a supplement to colonize your gut with the good guys?  Nope – fermented and cultured foods are all the rage. And for good reason. They are chock full of probiotics, digestive enzymes, vitamins, and minerals to help colonize our gut with healthy bugs and help our gut thrive.  Give some of these a try: real sauerkraut, real pickles (real ones, not Vlasic, please, which also contains Natural Flavors (read: MSG), Polysorbate 80, and Yellow 5), other fermented vegetables, kombucha, coconut or water kefir (avoid dairy), miso, kimchee, to name a few!  Go ahead and get cultured!
YOU WANT TO STICK A NEEDLE WHERE?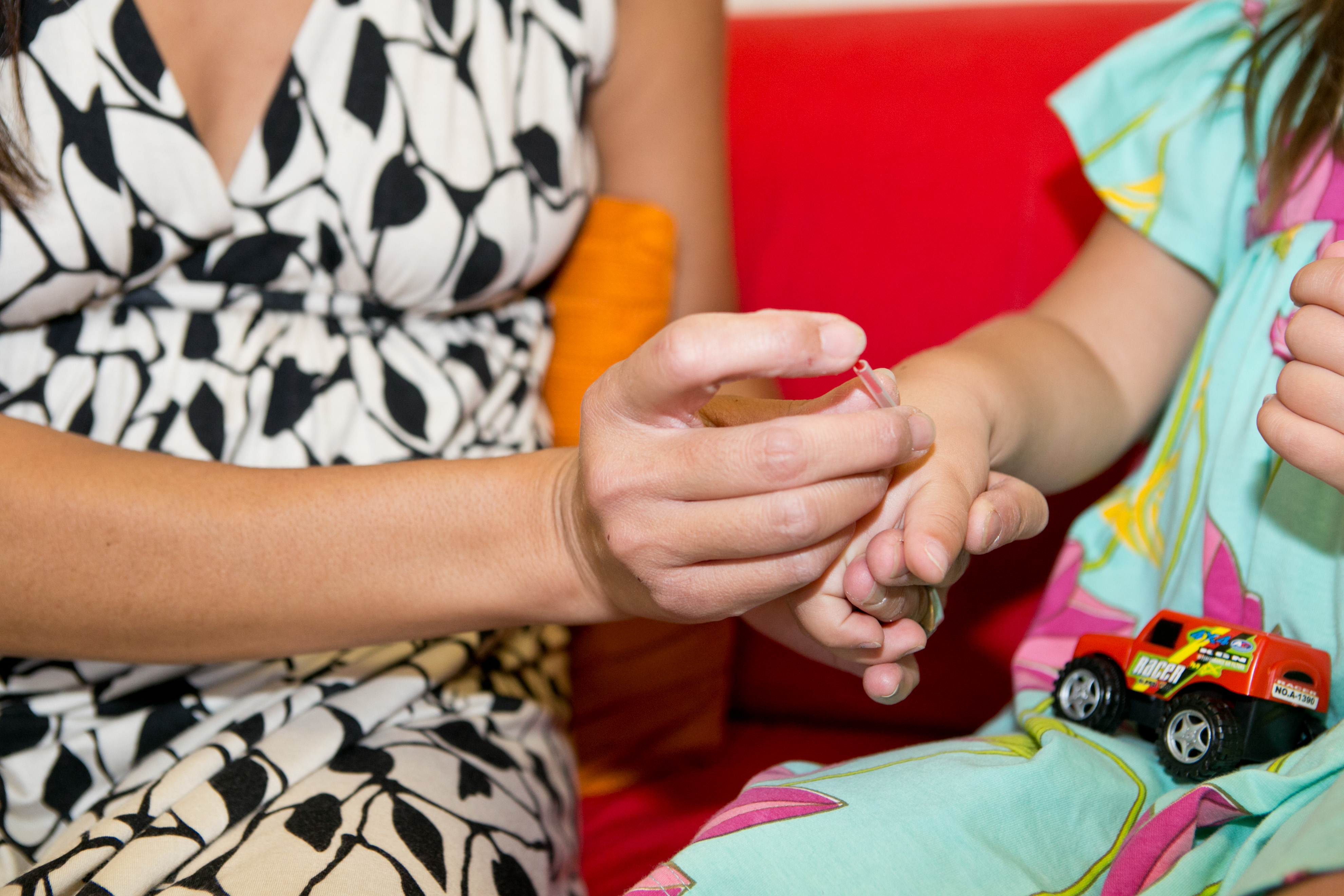 Acupuncture? And kids? YES! You're probably having visions of laying on the table for ½-hour as you doze off to Zen music, and you're thinking, "My kid?  Yeah, right!" But with kids, you don't keep the needle, er, "magic stick" in – it's a quick in and out. The whole session might take 5 minutes. Kids respond beautifully to acupuncture. There are times in my office where I'll do acupuncture on a kid for constipation, and literally, as we're wrapping up, they're running to the potty to poop!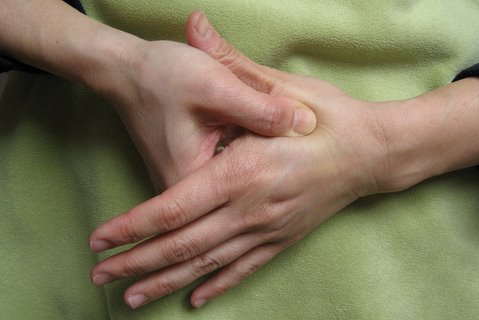 If acupuncture isn't going to fly with your kid, then you can do acupressure to this very potent point for constipation. Large Intestine 4 (LI 4) is located on the top of the hand, in the webspace between your thumb and index finger. Put your thumb on the point, and your index finger on the palm side of your child's hand. Squeeze your thumb and index together, make small circular motions with your thumb with firm but gentle pressure. Aim for several minutes or 100 circles, but know that the more constipated your child is, the more this point can be tender, so she may only tolerate brief sessions at first.
IT'S NOT OVER TILL IT'S OVER
By reading this blogpost, you're well on your way to healing your child's gut. It won't be long before you and your child are doing the celebratory potty dance together. Happy dancing!
If you found this post useful, or know another awesome mama or papa who would, please SHARE it, sign up for my newsletter and follow me on Facebook!