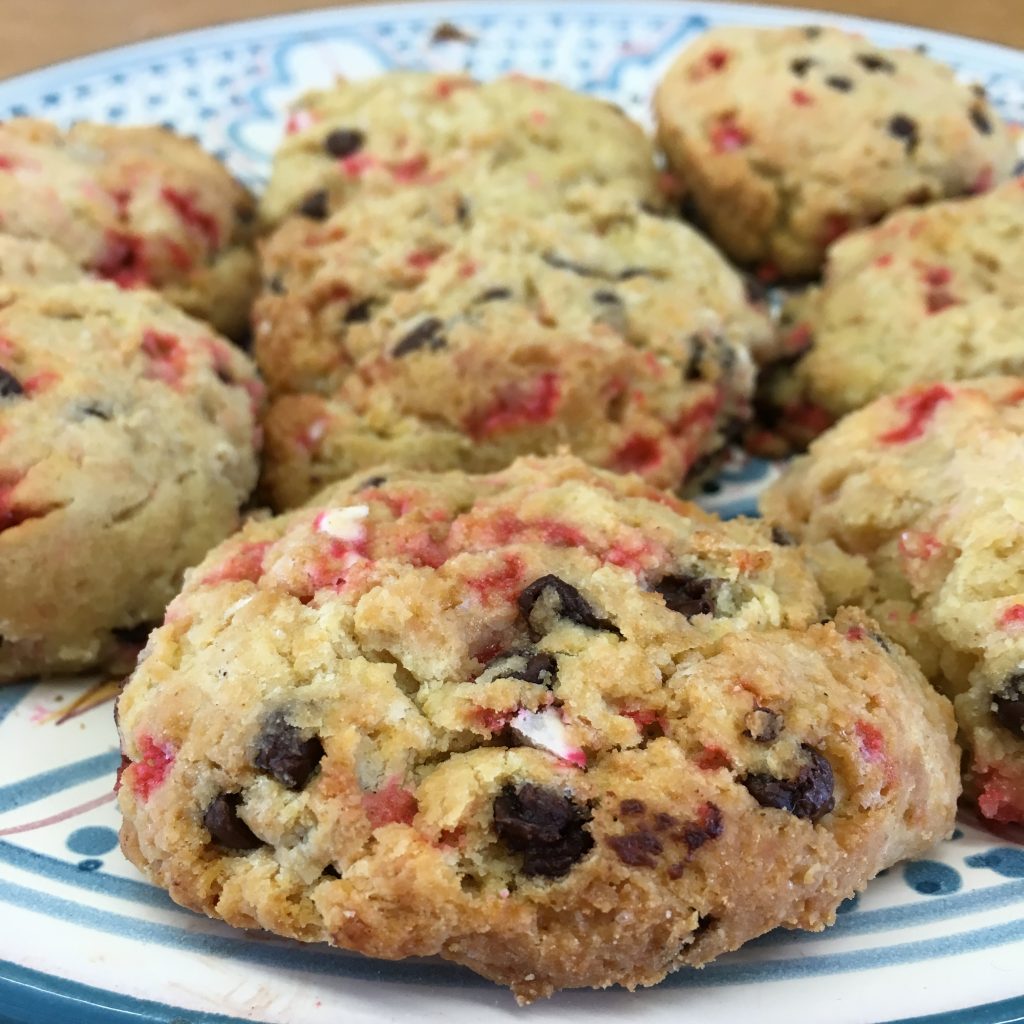 Another super fun Krazy Kids Cooking project with Kenzi's and Bodi's K/1 classes! Gluten-free biscuits filled with holiday cheer and lots of opportunities for sensory fun and measuring skills! This recipe was meant for each child to complete in entirety on his own (with a little guidance as needed!) 😉
Gluten-Free Fun-filled Biscuits
Ingredients:
½ C flour (I used Bob's Redmill 1 to 1 gluten-free baking flour)
¼ tsp salt
½ tsp baking powder
¼ tsp baking soda
2 tsp sugar
2 T butter (softened at room temperature)
¼ C buttermilk
Optional mixins': Enjoy Life mini chocolate chips, crushed candy cane chips, chopped nuts, etc.
Directions:
Cut softened butter into small pieces in a bowl
Add flour, salt, baking soda and sugar to bowl and mix together until crumbly
Add buttermilk and stir until just mixed
Gather dough and knead with hands until thoroughly mixed into a large ball (encourage your kids to get their hands IN THERE!)
Add optional mixins' as desired
Divide dough into 2-3 balls, or more, depending on how large you'd like your biscuits to be!
Put dough balls onto parchment paper and flatten slightly
Bake at 425 degrees for 15 minutes or until golden brown
ENJOY!