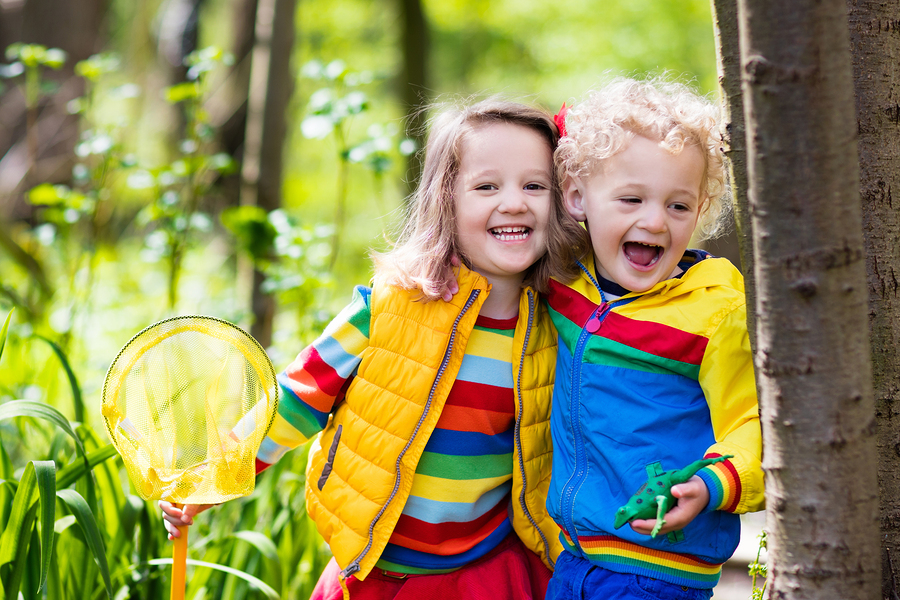 Welcome Summer and Go Outside With Your Family!
Are you exhausted from all the screens constantly in front you, and in front of your children? Here are 10 ideas you can implement immediately to level the playing field – literally go to a field and play. From a walk around the block to backyard camping, it is possible to put those screens away and create new traditions with your family. Let's get started!
Quiet Game

– Stop in the middle of a walk or hike and hold hands. Listen for 10 seconds. What sounds do you hear that tell you spring is here?

Buds Bursting

– Go on an intentional bud bursting walk, counting how many trees have buds on them, how many trees have already flowered, how many trees have leaves. You can even observe the changes over the next few weeks or months. Make it really simple or literally chart and graph the changes – let your children be the teachers.
Holding Hands – Pack a picnic, and begin with a quiet moment. With young children, begin with 10 seconds and move up to a minute for older kids. It is amazing how the entire tone of the meal changes when you all come together and connect with intention.

Be a Civil Engineer

– Visit a creek at your local park. Using natural materials, build walls to change the path of the water. Right now the creeks are full and a wonderful unplugged equalizer for all ages.
Mud Play – What a wonderful sensory experience! Give the kids some recycled plastic containers to play with, then get the bath ready for afterwards!
Mud Painting – Body paint with mud – literally use paintbrushes! What a fun and unexpected activity.
Build Cairns – Start young, at two they can stack two rocks and you won't believe what a teen can do.
Tree Climbing – Who can climb higher, parent or child?
Wind Walk – Pretend you are the wind blowing in the breeze. Move all different ways. Bring silks or scarves with you and have them become part of your wind dance.
Pitch a Tent – Literally pitch a tent in your backyard! What an exciting way to introduce camping to little ones. Backyard camping allows the option of a midnight bed change to indoors, without eliminating the excitement of unplugging and being in a tent together.
Choose just one this week. Enjoy being outside and enjoy being together! Happy summer!
This guest blogpost is by my dear friend, Pamela Worth, MA, CLC. Pam is the founder of Tiny Treks and the author of Unplug Your Family (available on Amazon). Pam's passion and expertise is helping families develop traditions to play, create, experience nature, and unplug from technology. Pam is a mother of four and has been a parent educator for 25 years. You can register now for summer and school year Tiny Treks classes on the North Peninsula, Peninsula, South Bay, and East Bay – plus Chicago and Seattle! Contact Pam for more information at pam@tinytreks.com or 650.722.0059 or on Facebook!