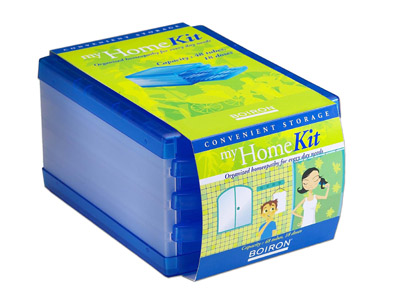 Are you looking to start your homeopathic home remedy kit, but you're not sure where to start?
Many of you have asked me as a holistic pediatrician and mama what my top homeopathic medicines for kids are. Now you've got it!
Here are the top homeopathic medicines for kids that all parents should have on hand – in their home first-aid kits, diaper bags, and glove compartments! As we head off to visit family during this holiday season, you can be sure that these will be tucked safely away in my suitcase as part of my Travel Remedy Kit!
By now, many of you know how much I love using homeopathic medicines for my kids and the kids in my holistic pediatric practice. Because they are so safe and gentle yet so effective, homeopathic medicines are often my first choice for infants and kids of all ages, and pregnant and breastfeeding women. If you're new to homeopathy, be sure to read my blog posts: What is Homeopathy – Part 1 and What is Homeopathy – Part 2 to learn what they are and how to use them.
Some guidelines to remember:
In order to be the most effective, homeopathic medicines should be individualized to how your child is experiencing her specific illness.
Each homeopathic medicine has multiple uses. I've listed the most common pediatric indications for each medicine, but know that there are many other ways that each can be used.
I recommend a dilution of 9C or 30C. In general, though, what matters more than the dilution is choosing the right medicine that matches your child's individual symptoms. I'll be sure to tell you if there is a specific dilution should be used.
The dosage is the same regardless of age – 3 pellets each dose.
The frequency of each dose will depend on how acute your child's condition is. For hives, you may be giving the pellets every 1/2-1 hour, whereas for a bruised shin you may be giving pellets 2-3x/day.
Try to give the pellets away from food and drink by at least 15-20 minutes. But don't worry if that doesn't happen – it still works! The main thing to avoid is minty foods, drinks or toothpaste close to taking the medicines.
OK, let's get started!
#1 Aconitum napellus
Sudden high fever with a red dry face and lots of anxiety
Croup attack in the middle of the night
#2 Allium cepa
Colds or allergies with lots of sneezing, itchy, watery runny nose and watery eyes
#3 Apis mellifica
Any rash that is itchy, red, and stinging and feels better with an ice pack on it (insect bites, hives, sunburn)
#4 Arnica
The #1 medicine for any ache, bruise, sprain, head bonk, or trauma of any sort. A must in any parents' diaper bag or backpack!
Also great for use topically as a cream or gel (just don't apply to cuts or scrapes as it can be irritating to open skin)
#5 Arsenicum album
The #1 medicine for vomiting and diarrhea from stomach flu or food poisoning with weakness and anxiety
Asthma attacks in the middle of the night
#6 Belladonna
Sudden high fever with clammy, bright red face and agitation. Your child may even be a little delirious.
#7 Chamomila
Teething pain with lots of irritability and crankiness. There may be associated ear pain, green diarrhea, and lowgrade fever
#8 Ferrum phosphoricum
The #1 medicine to start when your child has an earache
Low-grade fevers that come on slowly at the start of any illness
#9 Hepar sulphuris

(for this medicine, please use a 30C dilution)
Swimmer's ear
Anything with pus (earaches with thick pus behind the eardrum, abscesses or boils, etc.)
Stinging sore throat as though there were a splinter stuck in it
#10 Nux vomica
Upset tummy from too many sweets or indulgences, vomiting helps your child feel better
Anger and irritability with difficulty sleeping when really stressed (i.e., when school demands are too high)
#11 Pulsatilla
Colds or allergies with mild creamy white-yellow runny nose, especially when kids get weepy and clingy and need constant comfort from mama or papa
Styes
#12 Oscillococcinum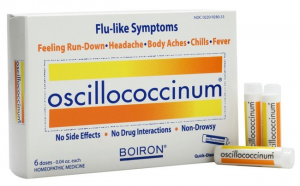 If you ready my blog post Treat Your Child's Flu – Naturally!, you know that Oscillococcinum is a must in every parent's homeopathic medicine kit. Take 1 vial as soon as you or your child feels a chill, fever, ache or other flu-like symptom coming on, and repeat twice in the next 24 hours. It's sure to nip most infections in the bud if started early enough!
You're now well on your way to starting your homeopathic home medicine kit!
Make sure that you're signed up to receive my Healthy Kids Happy Kids newsletter, and that you're following Healthy Kids Happy Kids on Facebook where I'll continue to share even more holistic pediatric tips and specific homeopathic medicines. And stay tuned for my upcoming Healthy Kids Happy Kids – All Year Long Ecourse where you'll learn all you need to complete your family's natural medicines toolkit!
As always, trust your mama or papa gut. Be sure to check with your child's doctor if you're very worried about your child, they've been sick for more than 4-5 days with a fever, are acting confused, have any trouble breathing, are dehydrated or in severe pain.
Please share this information with any parent you know who wants to expand their family's natural medicines toolkit. And let me know if there is anything else you'd like to hear from me! I do my best to answer each request personally!