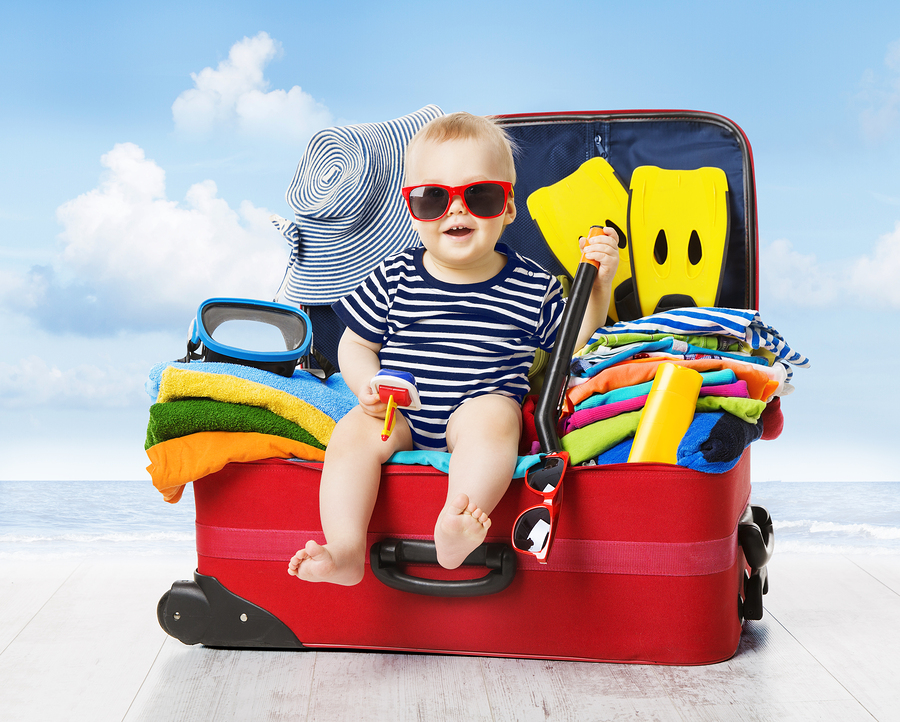 SUMMER IS HERE!
Many of our kids are already out of school. Mine are getting out this week – I can't wait! And with summertime, often comes TRAVEL! Domestic, international, by planes, trains or automobiles. Wherever we go and however we get there, the summer often includes packing up, leaving our homes and having some good 'ol family fun!
But leaving our home also means leaving behind our home remedies and sometimes interrupting our vacations with a nasty cold or tummy bug or earache. Many of my patients ask me what, as a holistic pediatrician and mama, I bring with me on our travels so that we have a healthy, happy vacation and can successfully nip those illnesses in the bud quickly and get on with our fun.
So here it is – my holistic travel remedy kit!
Supplements
Probiotics – I typically bring ones that don't need to be refrigerated, like Orthomolecular Products Orthobiotic powder and/or capsules. Taking a probiotic-a-day can keep tummy troubles and the flu away!
Vitamin D3 – Even if you'll be swimming and playing in the sun all day, a little extra Vitamin D3 when we're sick can give our immune systems that much needed boost.
Umcka Coldcare syrup – This herbal syrup is great to start at the beginning of any cold or flu-like illness. (NOTE: this is the same as Integrative Therapeutic's V Clear syrup).
Kan Herb's Windbreaker – This tincture is a staple in our household. We travel with 8-ounce bottles! If your child is amenable to taking Chinese herbs (really – these aren't bad!), this formula will knock that cold, fever, or flu right out of your system!
Garlic Ear Drops – For earaches, whether it's swimmer's ear or the start of a middle ear infection, ear drops with garlic can provide instant pain relief and fight infections. (Do not use if you see any fluid coming from ear.)
Xlear Nasal Spray – A must to prevent infections (spray while flying or after any potential "exposure"), and to help clear those congested, runny noses!
Homeopathics Medicines
If you're not familiar with homeopathic medicines, please refer to my blogposts What is Homeopathy – Part 1 and What is Homeopathy – Part 2 for more information on what they are and how to use them. As many of you know, homeopathic medicines are often my preferred choice for infants, and pregnant and nursing women, because they are so safe yet effective! I generally recommend using the 9C or 30C dilution, although the 30C dilution is usually easier to find at Whole Foods and other health food stores. The dosage is typically 3 pellets every 3-4 hours at least 10 minutes away from food or drink. However, for acute situations like hives and fevers, homeopathic medicines can even be given every 10-15 minutes as needed. Space out the interval between doses as symptoms improve.  Stop when feeling better. These are the top 10 homeopathic  medicines with their most common indications that I pack in my travel bags:
Oscillococcinum – 1 vial every 8 hours for a total of 3 doses at the start of flu-like illness, fever, chills. Also great to take preventatively during a flight or after any potential "exposure."
Aconitum napellus – sudden onset of high fever and cold symptoms, especially after being exposed to cold wind (like on the beach!); croup attacks.
Apis mellifica – for hives or swollen, red, burning or itching mosquito bites, bee stings, etc., better with cold compresses. Also good for sunburns!
Arnica – for head bonks, bruises, sprains, aches and pains.
Arsenicum album – for stomach flu or food poisoning with vomiting and diarrhea, also for wheezing and wet cough, especially when worse 1am – 3am.
Belladonna – for high fevers, delirious, with red clammy face.
Coldcalm – a combination cold/flu formula to combat the most common symptoms.
Ferrum phosphoricum – for low grade fevers without any other clear symptoms, at the start of any illness; for any earache.
Hepar sulphuris (use 30C) – for swimmer's ear, sore throats, and boils/abscesses.
Nux vomica – for upset stomach/indigestion especially after overindulgence (too many ice cream sundaes, perhaps?).
For Jetlag
Arnica + Cocculus indicus – 3 pellets of each 3x/day, starting the day before travel and continuing for 3 days after landing.

Melatonin – 0.5mg – 1mg, ½ hour before desired bedtime for the first few nights (you can even give this on the plane at the desired bedtime of your destination).
For Motion Sickness
This combination has saved me on our live-aboard boat trips and whale-watching excursions!
Petroleum + Tabacum + Cocculus indicus – 3 pellets of each 2x/day while on a boat (or other motion-sickness inducing event), and every 2-3 hours as needed for motion sickness.
Topicals
Arnica ointment – for bruises and sprains.
Calendula ointment – for open cuts and scratches, itchy rashes.
Essential Oils
Lavender – for general calming, fevers, aches and pains, sleep support.
Peppermint – for nausea, can also be applied directly to itchy spots and bites.
Insect/Tick Repellents
I prefer one of the following essential oil-based repellents. The key is frequent application:
Badger Bug Repellents
Nature's Cloak Mosquito, Tick and Insect Repellents
Fedorenko's Bug Stick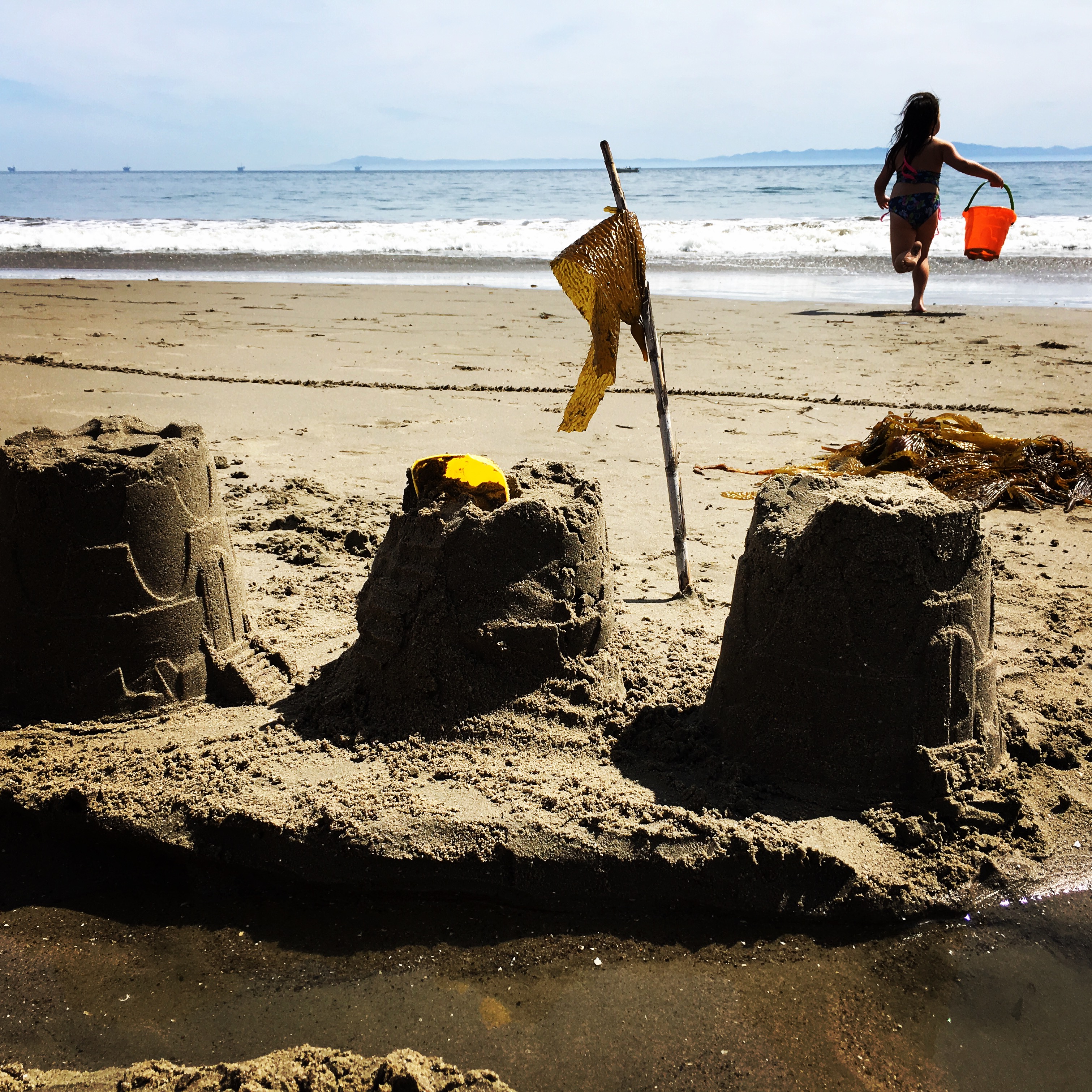 So there you have it – the essential holistic travel remedy kit that I carry with me during all of our family's travels, any time of year. Now go have fun all summer long, armed with your own travel kit to keep your family healthy and happy wherever you go! And please do pass this on to any family you know who will be traveling and could benefit from this information!
xo Holistic mama doc – Elisa Song, MD
Save